LOCATION
Mazzini 31 is located in the heart of the town of Monteleone D'Orvieto in Umbria and in one of the most beautiful spot of the Valley of the Chiana where Etruscans once roamed. It is very centrally located at the border of Umbria and Tuscany and is less than 2 hours from Rome and Florence, less than one hour from Siena and Arezzo and within a half hour of the city of Perugia. It is located right off the A1 highway, the main north-south highway of Italy, and it can be easily reached by train from Rome or Florence through the near-by stations of Fabro (10 minutes), Chiusi (15 minutes) or Orvieto (25 minutes). Rental car agencies are avaiable at Chiusi or Orvieto only.



THE NEARBY AREA
Once at Mazzini 31, you will enjoy the peace and serenity of Monteleone with its charming medieval streets and you will also be close to other several charming villages and towns, within a few minutes drive, that provide amenities that will make your stay most enjoyable: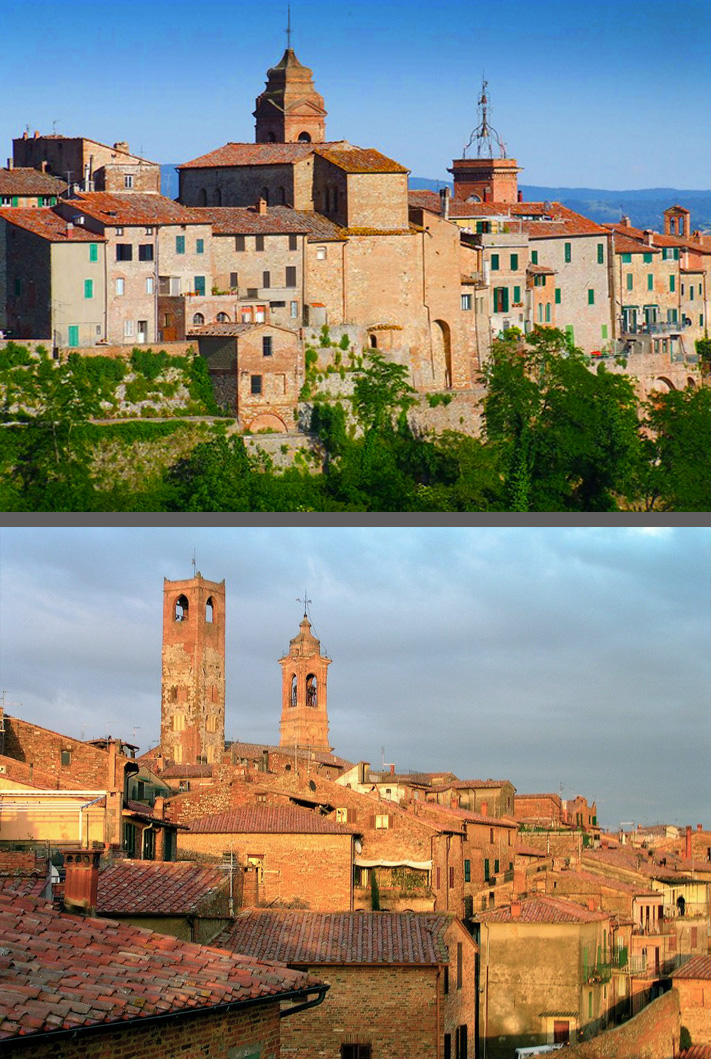 Monteleone: According to 16th century historians the town was founded by Orvieto in 1052, as a castle guarding its northern boundaries. In 1643, during the War of Castro fought between the Barberini Pope Urban VIII and the house of Farnese, Monteleone was besieged and partly destroyed, including its castle, by the troops of Florence. Today the town is a sleepy Umbrian jewel of 1500 people perched on top of a rock over the Valley of the Chiana. There are 2 good restaurants in town that specialize in typical regional food, a bank, a butcher, 2 snack bars with good pastries and a couple of mini markets for your daily shopping. More on the history of the area can be found in our Attractions page.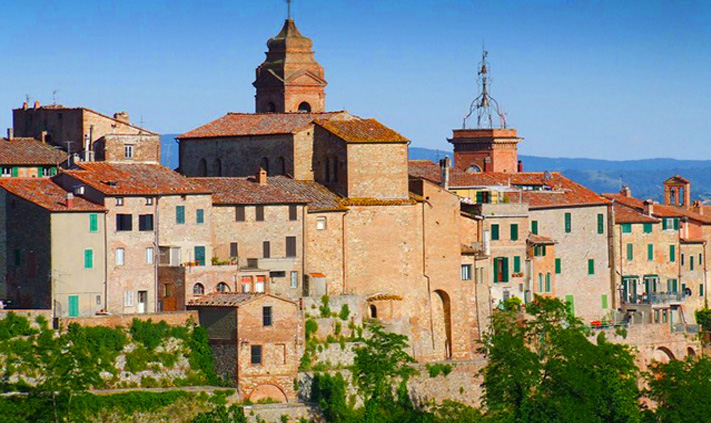 Citta' della Pieve (6-7 minutes drive from Mazzini 31): A regional center that in recent years has become a vibrant go-to place for good restaurants and shops in the area. Its history is rich and tied to the Etruscan civilization in ancient times and to the city of Perugia in the past few centuries. The town has all you need from supermarkets to icecream shops, cafes, bouti- ques and is famous for its production of Saffron as well as wine and olive oil. Always very lively with people strolling especially in the later afternoon and at night, it is as charming as it gets in terms of small Umbrian towns. You can read more on the history, events, markets and festivals in our Attractions page.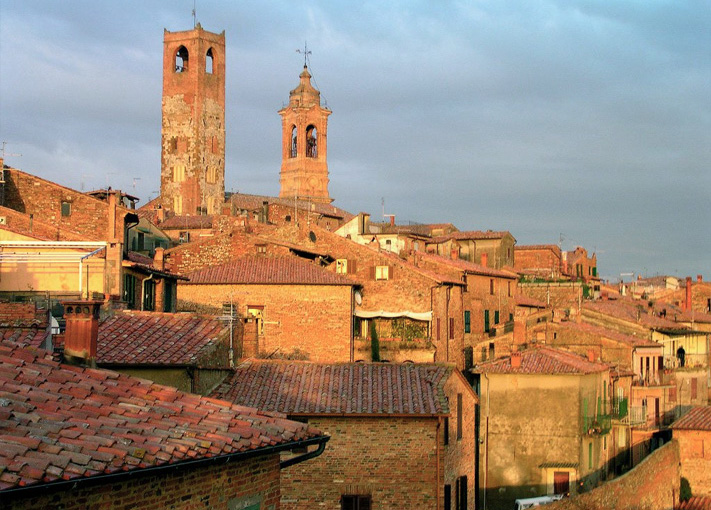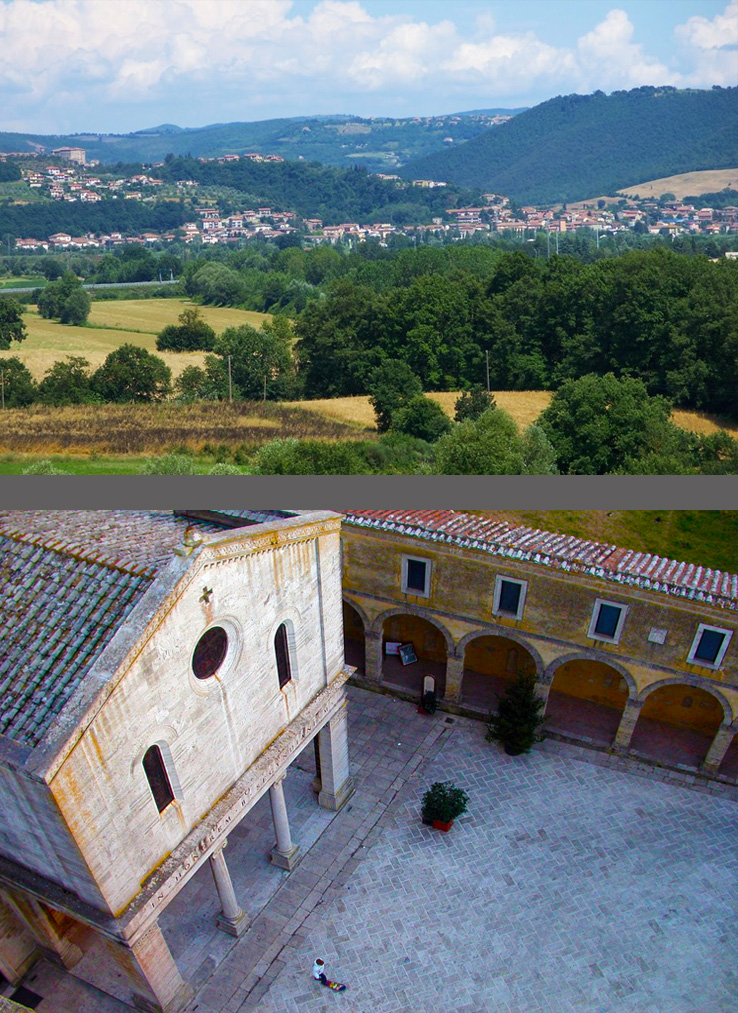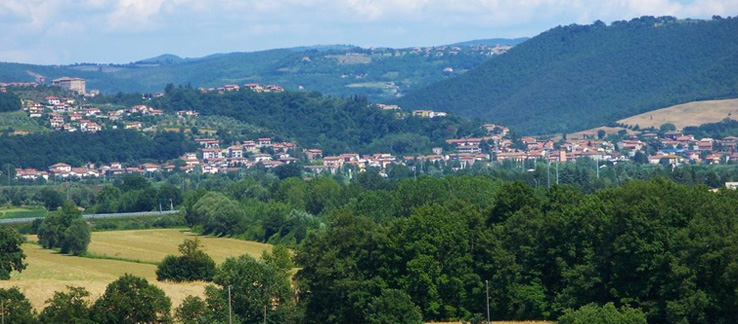 Fabro Scalo & Santa Maria (6-7 minutes drive): These "fractions" of the townships of Fabro and Monteleone are rural communities that have developed into small commercial centers for the locals. While there is not much to see historically in neither of them there are plenty of shops, a good supermarket, the Fabro train station and all else you might need for your shopping needs. They are both located less than a 10 minutes drive from the house and on your way to or from the closest A1 Highway exit of Fabro.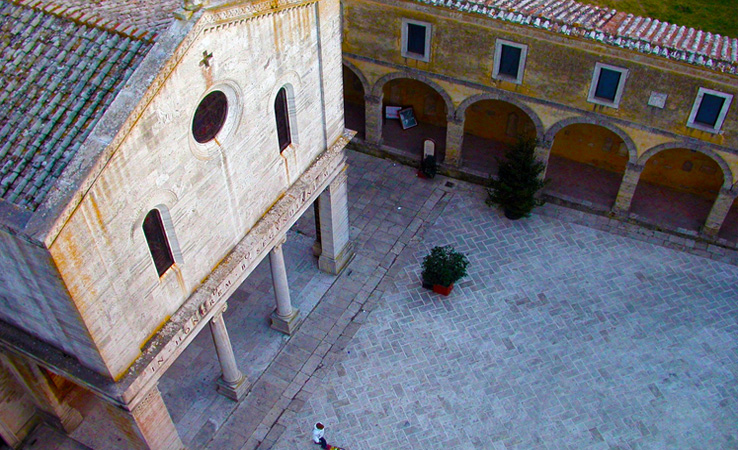 Chiusi (15 minutes drive): Like Citta' della Pieve this is a regional center with plenty of good shops both in the new and the old part of town, a train station, A1 highway exit that is convenient for visiting eastern and southern Tuscany destinations such as Arezzo and Cortona. Chiusi boasts a great history that you can read more about in our Attractions page and its archeological museum has one of the best Etruscan art collection in the area. The old town center is wonderfully restored and full of charm. Worth visiting is the cathedral which despite its newer facade is a wonderful Romanesque church complete with mosaics. Worth making a stop at the city markets for fresh produce, local delicacies and artifacts.